Do you want to become a member of VAPR Federal Credit Union? Great, you can!
Joining VAPR Federal Credit Union is a straightforward process; just start by filling out your information here, and we will get in touch with you as soon as possible for the next steps. You'll only need to present the following, when requested:
Valid ID with Photo (Driver's license or Passport)
$50.00 for your initial deposit.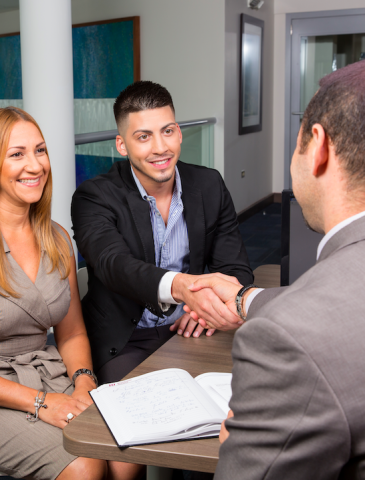 Also, if you are already a member of one of the following institutions, which are authorized by regulatory agencies; you automatically qualify to become a member at VAPR Federal Credit Union.
Take a look at the following list:
Miembros de Paralized Veterans of America (PVA)

Miembros de la Legión Americana

Miembros de Disabled American Veterans, Chapter 1 San Juan (DAV)

Alpha Chemical Dist.

American Parking System

Brink's Puerto Rico Inc.

Centro Cardiovascular de Puerto Rico y el Caribe

Ciber Tech, Inc.

Club de Leones de Cataño

Cónyuges, familiares inmediatos y empleados de la Cooperativa

DB and W Services Corp.

Duran Truck Shop

El San Juan Corporation

Viudas de socios que hayan fallecido durante su periodo de asociado de la Cooperativa.

EDUPRO, Inc.

F. Berrios, S.E.

Federico Degetau Federal Building Customer Agencies

Fuster + Partners Architects, PSC.

Galderma Laboratories
Helvetia Del Caribe

Hoteles Hilton International

Infocard Technology System

Island Wide Group

MSL Puerto Rico, Inc.

National Association of Retired Federal Employees

Restaurante La Piccola Fontana y el Restaurante El Mezzanie

San Juan Bay Marina

U.S. Coast Guard Auxiliary Division 1

U.S. Coast Guard District in the Caribbean

U.S. Veteran Administration

Voluntary Service Veterans Admin. Medical Center

Empleados de Wesleyan Academy

Empleados de V. Suárez & Co.

Miembros activos de Philcore Federal Credit Union

Empleados de Chevron Phillips Puerto Rico Core, Inc. y Phillips Petroleum Company

Empleados de Caribbean Petroleum Inspectors, Inc.

Empleados de Guamani School, Inc.

Personas que viven, trabajan o asisten a escuelas, empresas y otras entidades jurídicas ubicadas en Guayama, Puerto Rico